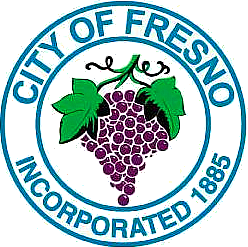 Three exciting events have recently occurred in the normally sleepy region of Fresno, California. First, Cocola Broadcasting brought an RF 6 ATSC 3.0 "Frankenstation" on line. With UHD content! Second Sinclair launched its emission. Third, the temperature in mid-June was unseasonably cool for a couple days (highs in 70s). With that confluence of events we just had to trek out and see what NextGen Fresno had to offer!
Fresno is about 170 miles or a three hour drive from the San Franscisco Bay Area, so doable in a day trip. After checking out the tower locations for Sinclair's RF 36 emission and Cocola's RF 6, we loaded up the car and headed to the Costco in Clovis (northeast Fresno area). The antenna quickly found its way to the roof of the car, the RedZone Receivers were set to capture RF 36, and we headed into the store to get a pizza. (Yes, a rotisserie chicken would have been healthier but a pizza is easier to manage on the go.) An hour later we came back and found someone had been playing with the antenna and reoriented it away from the tower. Apparently people in Frenso are fascinated by TV antennas on cars. It's not so novel in Silicon Valley… although if you don't lock it down someone is liable to make off with it. Fortunately we got a good set of captures (baseband via RZR-1200 and ALP re-encapsulated in baseband  via the RZR-1400).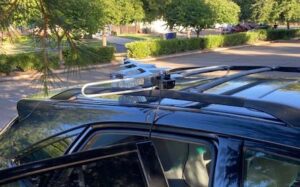 For our next trick we tried to see if we could get Cocola's emission on RF 6. There was signal lock but not much else.  We'd picked this particular Costco since it was closest to Cocola's tower and the Longley-Rice map suggested we'd have an easy time receiving it. (And we needed pizza.) But VHF-Lo is notoriously difficult to receive unless you've got the right antenna, and we were sporting one that does OK on VHF-Hi but apparently not so well on VHF-Lo. We'd previously selected John F.  Kennedy Park in Sanger as a backup location at about 12 miles closer (~14 miles as the crow flies from the tower vs ~24 from the tower to Costco, and with much less EMI-generating urban sprawl) The pizza would need to wait a while. Thirty minutes later we set up in the parking lot, tuned to RF 6, and lo! The RZR-1400 saw ALP packets! Things were still a little marginal and the 1200 wasn't seeing anything so we removed the splitter to give the 1400 everything we could. After an hour or so of getting reasonably good captures (and munching on cooling but still reasonably good pizza) we packed up and started the trek home. We woud've loved to stay a bit longer and do some live testing on the Project Entangle DVR as well as the SFBayATSC 3.0 broadcast monitor. But with a three hour drive and the sun heading towards the horizon getting captures to regression test the stack against was our priority.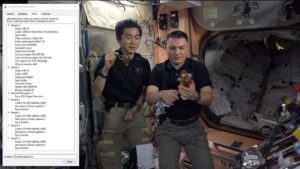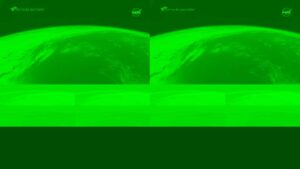 Back at the lab we ran the captures through the Project Entangle ATSC 3.0 front-end. Sure enough, Cocola had a NASAUHD station on 6.1 with pretty if not exactly action-packed pictures. Interestingly, like their sister Frankenstation just south of the SF Bay Area, they're using AAC audio rather than AC-4. There's also NASAHD on 6.2 which should be carrying (different but equally action-packed) 720p NASA footage…but seemed to experiencing some difficulties while we were there. Sinclair's emission, as expected, carried the majors – KFRE (59-1, CW), KMPH (26-1, FOX), KSEE (24-1, NBC), KPGE (47-1, CBS), and KSNO (51-1, Telemundo). Regrettably there doesn't seem to be any broadcaster app, which is present in their Las Vegas and Seattle emissions (and which they've made available as open source). Also curious is that all service are using ROUTE/DASH – we'd heard that there's usually one MMTP service in Sinclair's emissions (as we've seen in Las Vegas and Seattle.)
We're happy to see the proliferation of ATSC 3.0 and especially to see some UHD content appearing. It reminds us of the early days of ATSC 1.0 where  stations would show 1080i stock footage (for some reason a clip featuring magnolia cultivation comes to mind…how glorious was the day a few years later when the local CW started showing Star Trek: Enterprise in 1080i!). Now if only we could get something in Silicon Valley…