Project Entangle Technology Preview
Project Entangle Technology Preview
Watch what you want when and where you want with Entangle DVR's time- and place-shifting features and best-in-class trick modes.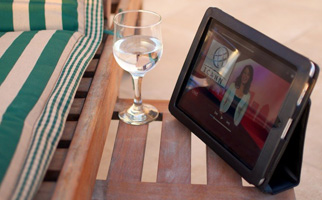 Around the Home
In the kitchen. On the deck. Smaller screens have their place too. Use your iPad, iPhone or iPod to watch TV wherever you are.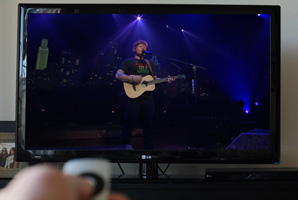 On the Big Screen
Because some shows are meant to be savored. Stream to your Apple TV-connected TV or Fire TV.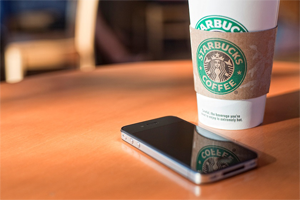 On the Go
Take live and recorded TV with you. Stream shows from your Entangle DVR to your iPad or iPhone at coffee shops or parks. Adaptive bitrate automatically adjusts streaming quality to match the bandwidth from your DVR to wherever you are.
Record
Rich program guide information records helps you find new series or season premieres of your favorite shows.
Subscribe to series and never miss an episode.
Record shows from the program guide and instantly see what will be recorded – or won't because you're out of tuners.
In-app or web browser scheduling and management of recordings.
Watch
Fast-forward and rewind. Quickly get to the part of the show you want to watch.
Pause Live TV. Never miss a moment when life (or the cat) interrupts.
Now With ATSC 3.0!
Entangle is ready to get you recording and watching the next-generation of OTA TV.
TV, On Your Terms
Entangle DVR requires a Linux PC, HDHomerun or Airwavz RZR tuners, and a subscription to the SchedulesDirect program guide service. See System Requirements for more information.
Entangle Player for iOS runs on iPads, iPhones, and iPods with iOS 11 or later.
Entangle Player for tvOS runs on Apple TVs with tvOS 13 or later.