Project Entangle Technology Preview
Entangle DVR
Entangle DVR is the heart of the Entangle ecosystem. The strong, silent type,  it's content to be tucked in a corner, chugging away out of sight recording your favorite shows while allowing the iOS, tvOS and Fire TV players to steal the show.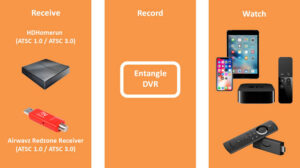 Entangle DVR supports the features we've come to know and love from DVRs – multi-tuner record & watch, trick modes, rich program guide data, and series recordings. Entangle takes some of these a step further, for example by allowing for multiple RF inputs (very useful if you live in an area where more than one antenna is required to receive all of your favorite stations) , multiple recording stores, and optimized tuner usage that allows you to record all shows in a broadcast frequency simultaneously with a single tuner.
DVR Plaform
From a hardware standpoint the DVR stack was designed for set-top boxes, but the Technology Preview runs on a standard Linux PC. It supports the SiliconDust HDHomerun tuners for receiving ATSC 1.0. See the System Requirements page for recommended configurations.
ATSC 3.0
Entangle DVR supports the new ATSC 3.0 (aka NextGen TV) broadcast standard and its enhanced viewing experience through features such as broadcaster apps.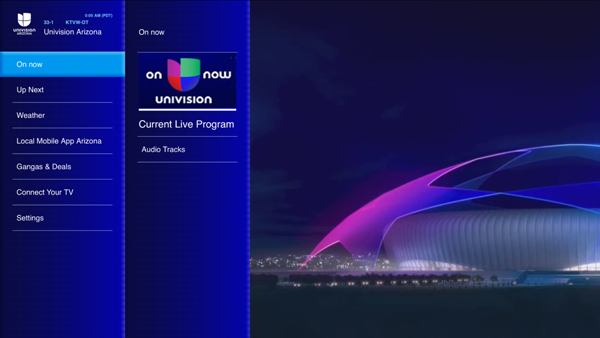 (Platform security constraints prevent the Technology Preview from decrypting A3SA-protected services.)
And as with ATSC 1.0, optimized tuner usage allows you to record every show on a broadcast frequency with a single tuner. For markets with a single ATSC 3.0 "lighthouse" you can leave recording conflicts as a thing of the past! The Airwavz RZR-1400 and Silicondust 4k boxes are supported for receiving ATSC 3.0.