Project Entangle Technology Preview
Entangle Player for Fire TV
Entangle Player for Fire TV allows you to watch live or recorded TV on your Fire TV stick or Fire TV television.
On Now
The On Now screen allows you to browse what's currently airing on your favorite channels.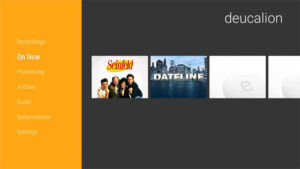 Recordings
The Recordings screen allow you to watch in-progress and completed recordings.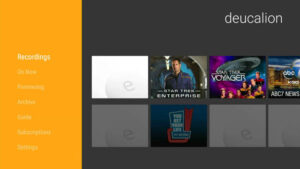 Guide
The grid guide gives you a view into what's airing, what will be recorded, and allows you to set up and manage recordings and subscriptions.